History of Southsea Self Help Housing Co-operative
Southsea Self Help Housing was formed in 1976, out of a group of homeless people who were trying to obtain secure, reasonable housing, over which they had some control. Originally squatting in the Cumberland Road area of Portsmouth, the group were hoping to obtain licences on the houses they were living in, plus other empty property in the area, for a 'short-life' housing scheme. With much help and advice from the London Squatters Union, The Housing Emergency Office, and Prangle, Southampton, A number of applications were made to Portsmouth City Council, with no success.
The group looked towards other organisations and eventually in February 1979, the Portsea Island Mutual Co-operative Society agreed to licence two houses in Garnier Street, to Southsea Self Help. Through negotiation and cooperation with Portsmouth Housing Association, we managed to obtain a 'Mini-Housing Association Grant' to do the necessary repairs. The houses were in poor condition, and subject to closing orders. Work began in September 1980 and was carried out by contractors, and our own members. After some problems and delay, the houses were ready for occupation in March 1981.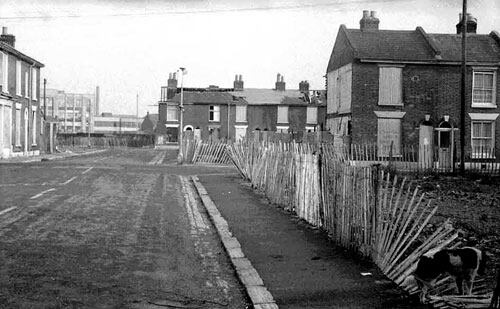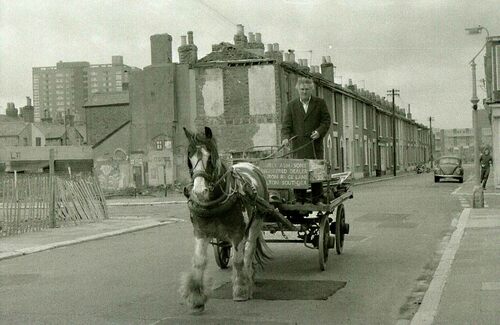 This first success led to further discussion with Portsmouth City Council eventually agreeing to licence to us a total of eight houses in the Fratton area, which it owned. These licences were for approximately two years each. A Manpower Services Scheme provided the workforce to bring these houses up to standard, again using Government Grants administered through Portsmouth Housing Association.
During this time, our group had the chance to develop the skills and policies needed for a cooperative scheme. Skills such as bookkeeping, building & decorating, policies such as rent accounting and membership selection. Work and decisions are carried out by both Committees, and active members, who are all volunteers. We experience a lot of independence in the management of the properties, but work closely with P.H.A. with whom we sign a 'Management Agreement'.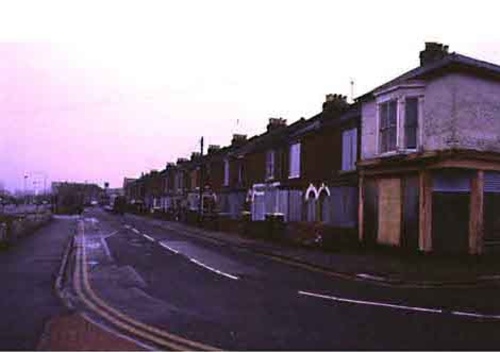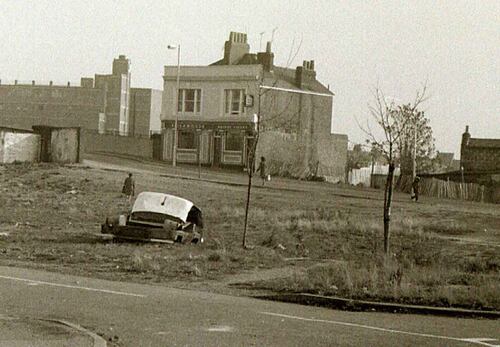 Who Do We House?
As 'Licences' we have not been able to offer secure tenancies to people, but only licences for between 6 months and 2 years. The 'fair rents' are relatively cheap. From the beginning, the basis for housing people has been involvement in the scheme, and according to general cooperative principles. We also take into consideration peoples housing need, and have succeeded in housing single people, couples, single parents and small families. Currently, we have 43 Licences in a total of 17 properties.
Future Development
We hope to continue being able to offer short term accommodation to our members. We are also at present, negotiating a number of possible long term housing schemes. This would offer a more secure base for some of our members already housed, and involve the sale and major redevelopment of houses, to Southsea Self Help Housing. We are also considering the advantages of purpose built units of accommodation on a plot of land in Garnier Street, and the implications of expanding or limiting our membership. We are awaiting the outcome of our application to register with the Housing Corporation, as a first step towards achieving some of these aims.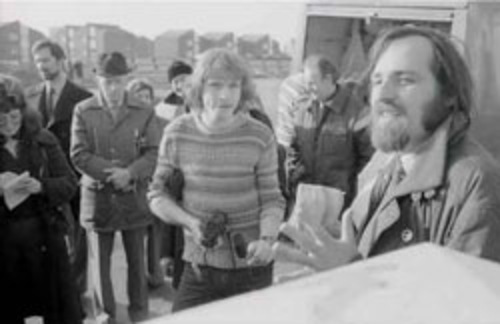 A selection of videos from 1981 onwards made by Co-op member Dave Perry. Fratton 1981 – Video…
Southsea Self Help Housing was formed around 1976, although it was not until September 1981 that it…